You are currently browsing the category archive for the 'Profiles' category.
As it's Women's International Day today here are some outstanding examples of women archaeologists.
Maria Reiche (1903-1998)
Maria Reiche was a German mathematician, which came in handy when she began researching Peru's Nazca Lines in 1940. After demonstrating their sophisticated mathematical accuracy, she published the theory that they related to astronomy. And she didn't just bring them to Western scholarly attention – Maria helped protect them by getting them preserved and communicating their significance to people all around the world.
The Taisho Photographer's House by Hamish Campbell
Hidden in an old and collapsing home, an incredible discovery sheds light on the lives of a Japanese family during Japan's Taishō Period (1912–1926). As this remarkable family home, and its contents, slowly disintegrates and disappears Australian photographer Hamish Campbell captures what still remains.
The Heritage Trust strongly urges the appropriate Japanese authorities to take steps to protect and preserve this unique and invaluable house and its contents for future generations.
Nexus – Genkan I
A superimposed image showing the condition of the Taisho Photographer's House today, with a Taisho family bride entering the house's genkan (hallway)
Image credit Hamish Campbell
See also Hamish Campbell's I Found 100-Year-Old Glass Plates in an Abandoned Japanese Home
here
.
Gertrude Bell (1868-1926)
An exhibition entitled 'The Extraordinary Gertrude Bell' will open at Newcastle's Great North Museum on January 30 and run until May. Kevin Clark, writing for the Sunderland Echo reports.
The life of the remarkable Wearside woman who helped to shape the modern world will be celebrated in a new museum exhibition this month. Gertrude Bell, who was born in Washington's Dame Margaret Hall, became the first woman to achieve a first class degree in Modern History from Oxford University.
She developed a passion for Arabic cultures and became so familiar with the Middle East that ended up working at a high level with British military intelligence in Mesopotamia, during the First World War. She was the only woman present at Winston Churchill's post-war conference to discuss the future of the region and by the time of her death in Baghdad in 1926 had helped oversee the creation of modern Iraq.
More here. See also our earlier feature on Gertrude Bell here.
HAPPY NEW YEAR TO ALL OUR READERS
The WordPress.com stats helper monkeys have prepared a 2014 annual report for
The Heritage Trust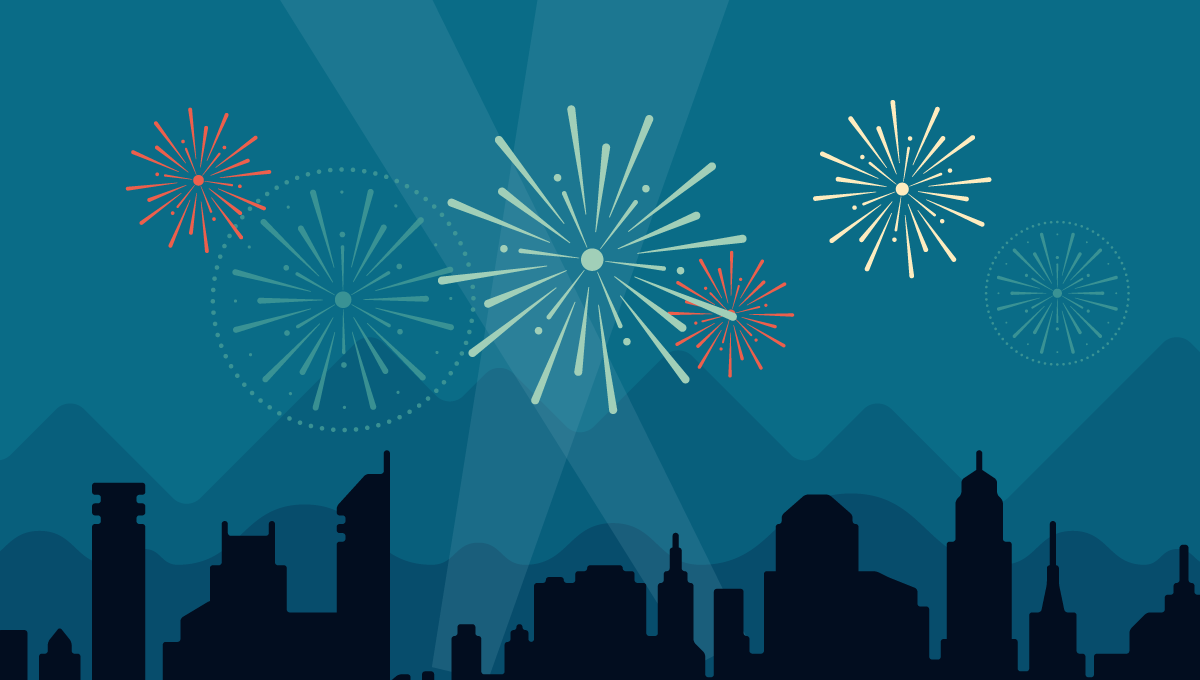 The concert hall at the Sydney Opera House holds 2,700 people. This blog was viewed about 36,000 times in 2014. If it were a concert at Sydney Opera House, it would take about 13 sold-out performances for that many people to see it.
Edward Simpson, alias Bones, Flint Jack, Fossil Willie and Snake Billy
Almost 200 years ago, Whitby
[north-east Yorkshire]
was a vibrant centre for geological discovery. Ammonites allowed Lewis Hunton to devise his geological theory that would transform palaeontology, while all along the coast ancient artefacts were being uncovered. This was the golden age of Victorian geology and museums and collectors were furiously snapping up any items they could find. Into this world was born Edward Simpson, a Sleights resident of no remarkable birth or education, but who possessed a talent that would make him famous as a rascal and forger.
Aged 26, and having achieved a good reputation in the local area, Edward was approached by a dealer who showed him a flint arrow head and asked whether he could make one like it. Discovering a natural talent for forgery, Edward embarked upon a 30-year career that would have earned him a modest fortune, had he not fallen foul of a liking for drink. To supply his cravings for liquor he set about forging hundreds of flint arrow heads and a variety of other 'artefacts', including pottery, a Roman milestone and even a Roman breastplate made out of a metal tea tray. But the sale of these items could not compensate for his need for alcohol and the vagrant Edward squatted in cliffs near Bridlington or lived in the woods of Staintondale – where he could set up a pottery and manufacture more artefacts.
Source: The Whitby Gazette. Full article here.
Roy Goutté with Chief, one of his thoroughbred collies, at King Arthur's Hall, Cornwall
Our good friend, Roy Goutté, fellow contributor, author, researcher and staunch campaigner against the damage and desecration of Cornish prehistoric sites, was taken ill yesterday and is presently in hospital. The good news is that Roy is recovering well and hopes to be home again by the end of the week.
Our very best wishes Roy, and we hope to see you back hail and hearty as soon as possible.
Silbury Hill by Jake Turner
©
Jake Turner, all rights reserved
Jake Turner was born and bred in Swindon, Wiltshire, England and has been a keen photographer for around 2 years, more seriously in the past 12 months. He loves the countryside of Wiltshire where he grew up and tries to feature it as often as possible in his photos. More examples of his work can be found on his flickr and facebook pages.
In partnership with English Heritage, BBC Four Television celebrates the story of British Heritage with a three part series charting the birth of the heritage movement in the country and legislation to safeguard old structures.
The first in the series, entitled From Old Bones to Precious Stones will be broadcast on Thursday, 7 March from 21:00.
Mary Leakey. Source Wikipedia. Image credit National Institutes of Health
Mary Leakey (6 February 1913 – 9 December 1996) would have been 100 last Wednesday. She spent a great deal of her life at Olduvai Gorge in eastern Africa with her husband Louis. Olduvai Gorge is seen as the cradle of humanity, though there would be some who would disagree with that. As far as evolution goes however you've got to start somewhere. It is still good though to recognise a woman who actually began as a so-called amateur and ended up being an expert in her subject (her son still continues the family tradition).
So, to all explorers and archaeologists who work 'in the field' a toast, and a belated happy birthday to Mary Leakey.
More on Mary Leakey here.
Subhashis Das at the megalithic site of Rola
Subhashis Das was born on 16 July 1956 in the State of Assam, North East India. He attended St. Xavier's School, Hazaribagh, in the State of Jharkhand, East India. Subhashis graduated in history from St. Columba's College, Hazaibagh, University of Ranchi. He obtained a Bachelor of Education degree from Annamalai University and subsequently worked in marketing for 25 years. Although Subhashis was not particularly interested in megaliths to begin with, general history, ancient races and civilisations, Indian tribes and their ancient myths interest him immensely. A sudden discovery of  a dolmen near his hometown changed him altogether and he left his job to become a full-time 'megalith explorer'. To support himself during these activities he served as a principal in a high school for some 10 years.
His first book, Sacred Stones in Indian Civilization was published in 2009 and is the first book detailing megaliths in his home state of Jharkhand, and one of the first of its kind published in India. His next book, The Unknown Prehistory of Primitive India, is slated to be released in July or August 2013 and will include a few complimentary pages by Dr Terence Meaden. Subhashis Das' website, Megaliths of India is the only one of its kind in the country and was created in August 2010.  Subhashis once engaged in professional music and played the guitar; age, however, 'taking the better of me' as he puts it, he is now more involved with the spiritual songs of Rabindranath Tagore (known as Rabindra sangeet). He is also interested in spiritualism itself, photography, writing poems and also loves to sketch. In his own words he will, "Walk miles with the wind on me. Walking in the rain or under the blue sky. Enjoying the sunshine, the call of the doves, talking to myself and meditating."
Among his other accomplishments, Subhashis Das has discovered countless primitive megaliths across India, many of which are his own study sites. 16 years ago he found that not all megaliths were used for sepulchral purposes but that many were created for astronomical observations, and even to function as calendars. About the same time he discovered the astronomical significance of the megaliths of Punkri Burwadih, and also that the monument was used to observe the equinoxes and the summer solstice sunrises. He revived the ancient tradition of equinox viewing at this megalithic complex. Hundreds of people from all over the country gather to view the equinox sunrises at Punkri Burwadih twice every year, thus making Punkri Burwadih the only megalithic site in India used today for this phenomenon.
For a sample of Subhashis Das' contributions to The Heritage Trust please enter Subhashis Das in our search box at the top of this page.
A World Monuments Fund Video
Each year, the World Monuments Fund presents the Hadrian Award to an international leader who has advanced the understanding, appreciation, and preservation of the world's art and architecture. The 2012 recipient of the Hadrian Award is Kenneth Chenault, Chairman and Chief Executive Officer of American Express.
British performer Sarah Brightman will be named UNESCO Artist for Peace in a ceremony at the organization's headquarters in Paris today (8 February) at 10:30am.
The British dancer, singer and actress is to receive this distinction "in recognition of her commitment to humanitarian and charitable causes, her contribution, throughout her artistic career, to the promotion of cultural dialogue and the exchanges among cultures, and her dedication to the ideals and aims of the Organization," in the words of the Diploma she will be awarded on Wednesday.
UNESCO Artists for Peace are internationally-renowned personalities who use their influence, charisma and prestige to promote UNESCO's message and programmes. UNESCO works with these distinguished personalities in order to heighten public awareness about development issues and the Organization's programmes in these fields.
More here.