You are currently browsing the monthly archive for December 2015.
The WordPress.com stats helper monkeys prepared a 2015 annual report for this blog.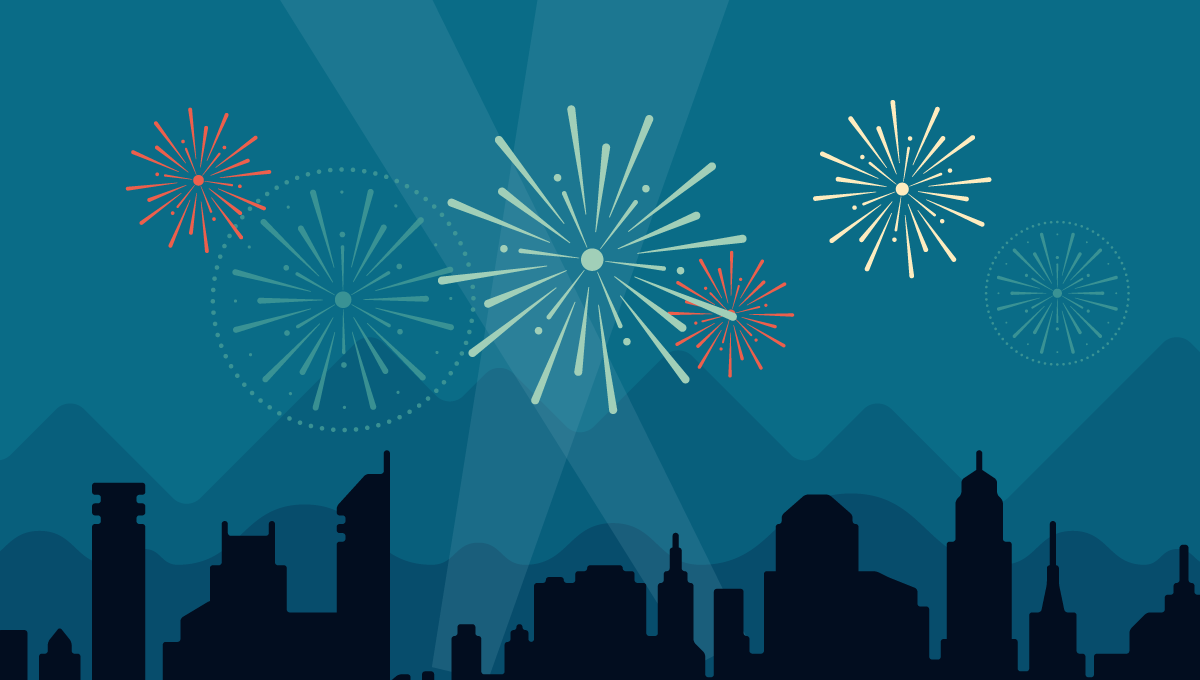 Here's an excerpt:
The concert hall at the Sydney Opera House holds 2,700 people. This blog was viewed about 29,000 times in 2015. If it were a concert at Sydney Opera House, it would take about 11 sold-out performances for that many people to see it.
Click here to see the complete report.
Most people living in Britain will be only too aware of the floods that have hit the north west of the country over the last few days. The devastation has left thousands of people with wrecked homes and/or businesses and more damage is forecast with the arrival of Storm Frank which is due to sweep into the area tonight. Amongst the devastation there is at least one piece of good news. Although the Jorvik Viking Centre in York has been flooded all of its priceless artefacts have ben moved to safety at a higher level or elsewhere. The Independent reports –
York's Jorvik Viking Centre has been closed for the first time in 32 years after the exhibition was submerged in 50cm of dirty floodwater. The city has been severely hit by flooding over the Christmas period. The water levels of the River Ouse and River Foss are now falling but nine severe flood warnings are still in place mostly around York.
Earlier, staff had removed important artefacts [from the Centre] and helped build a barricade to try to protect the centre from the flooding. In a statement, Sarah Maltby, director of attractions for York Archaeological Trust, which owns the centre, said: "When we first became aware of water leaking into the basement, we immediately transported all of the historic artefacts within Jorvik up to the first floor, and they have now been moved off-site to a safe location."
A Roman sewer discovered by a contractor below the corner of Church Street and Swinegate in York, England. Photographed in 1972 it was hailed as one of the city's most important finds
More old photos of underground York here.
Jersey's Dolmen de Mont Ubé under siege by vandals. Unless otherwise stated text and images © Roy Goutté.
Graffiti on the Dolmen de Mont Ubé, St Clement, Jersey
Source Jersey Evening Post. Image credit: Jon Guean
Just three months ago, after taking a track-way off the La Rue de la Blinerie in the parish of St Clements in Jersey, I reached the tree covered summit of rising ground where I was to find the Dolmen de Mont Ubé, the 6,000 year old (c. 4000-3250bce) remains of a Passage Grave. I was accompanied by my son Oliver and cousin Barry Roche who lives locally.
Even in its 'naked' state (it was partly destroyed by quarrymen) it still looked a remarkable sight. That was, until a few days ago, when, in a wanton act of vandalism, painted graffiti was scrawled over some of its stones! Why on earth do people continue to carry out these assaults on our ancient monuments even after years of us educating them into the foolishness and illegality of it. Have they no conscience or pride in what our great ancestors left behind for us to marvel at? It never ends does it! One could argue that previous deliberate acts haven't helped the cause as unfortunately the monument was badly damaged and partly destroyed by the aforementioned quarrymen before it was excavated in 1848. The capstones were removed along with divisional stones from the internal cells.
On first build it consisted of a passage leading into an oval chamber with four internal cells. There is an unproven belief that there may have been an outer ring of stones and a low mound over the site. Modern records have shown it to have been used as a rubbish dump and a pigsty, yet more evidence of our lack of respect of our ancient ancestor's last resting place! Finds from the site include burnt bone from the internal cells, fragments of decorated pottery, polished stone axes, stone pendants and a much later Roman gaming piece.
The dolmen as photographed by myself in September 2015
The far end of the passage grave prior to the desecration taking place
Dr Matt Pope, the UK expert leading Jersey's Ice Age archaeological project at La Hougue Bie museum, has been consulted to advise on the clean-up procedure. In addition to seeking Dr Pope's advice, the Société Jersiaise, which owns the historic site, will also be consulting Historic England before deciding how best to remove the spray paint without damaging the historic fabric of the site. The graffiti, which includes the words 'death' and 'kill' and a series of first names, was daubed on three granite and diorite standing stones at the end of the Neolithic passage grave, which is listed on the Island's historic buildings register as a grade 1 National Monument. The chairman of the Société's archaeology section visited the site and revealed that one of the culprits had owned up after the vandalism was reported on the organisation's Facebook page. However, until staff and volunteers have had the opportunity to meet and discuss the matter, he was not able to say what action, if any, might be taken. 'We are going to take expert advice before deciding on the best method to remove the paint, so that we do as little damage as possible to the wildlife, lichens and plants on the stones,' he said. 'Each stone will need to be cleaned and then checked by a geologist, once we have taken advice from national bodies, but the granite will survive. Jersey granite tends to look after itself in the long term.'
One of the four inner 'cells' where burnt bone was found during the 1848 excavation
Re-creating classic paintings in 3D that may be touched, and now made freely available worldwide. The Unseen Art project – a new way to experience art with touch, for the blind and for everyone
Have you ever been touched by art? Have you had an emotional reaction while viewing a painting, have you gotten a different point of view, or learned something about the world or yourself? Have you ever touched the work of a great artist? Have you ever wanted to get up close and personal, and experience the art with your own hands?
You can experience art in a new way, and open art to others for the first time. There are many people in the world who have heard of classical artworks their whole lives but are unable to see them. The project is involving people from all over the world to recreate classical art We are creating a new opportunity for people in the world to experience art. The project is involving people from all over the world to recreate classical art paintings in 3D so that they may be touched and felt, both in exhibitions and in people's homes. 3D models of the paintings are free and printable anywhere in the world where there's access to a 3D printer.
More on the The Unseen Art project here.
Mike Pitts – Digging Deeper
And here it is, a farewell to 2015 with a great new magazine. As I wrote earlier, we lead with an exclusive feature about new Stonehenge research. Some of the stones came from Wales. But where? And how did they reach Wiltshire – by glaciers, or human transport? With the discovery of two prehistoric quarries in Pembrokeshire, archaeologists seem to be getting close to answering these age-old questions.
Elsewhere we reveal the UK's oldest iron-smelting site (next to Scunthorpe's troubled Tata Steel plant), results of a new excavation at the famous Glastonbury Lake Village, and the discovery of strange animal-headed carved figures in Cornwall. Time Crashers' Cassie Newland describes a life-changing moment in a Melbourne cinema. We report on a bronze age smiths' house, and attempts to mitigate antiquities looting in Africa. And we celebrate 25 years of a planning policy that transformed British archaeology and our nations'…
View original post 19 more words
Coins dating from 286–293ce from the Frome Hoard. The coins depict the usurper Roman emperor Carausius
A new exhibition now running at the British Museum focuses on the practice of hoarding in prehistoric and Roman Britain –
People have been placing metalwork and valuable objects in the ground and in water since the Bronze Age (c. 2200–800 BC). These prehistoric hoards are widely accepted as having been deposited as part of ritual practices. Later hoards were traditionally seen as a response to invasion threats and economic upheaval – riches buried in the ground to be retrieved at a later date. The 2010 discovery of a huge Roman coin hoard in Frome in Somerset raised many questions about this traditional interpretation, suggesting that ritual practices also played a part in the burial of Roman hoards.
This display showcases some recent discoveries of hoards reported through the Treasure Act and studied at the British Museum. It begins with the large metalwork deposits of the Bronze and Iron Ages such as the Salisbury hoard and weapons found in the River Thames at Broadness.
The exhibition will run until 22 May 2016 and can be found in Room 69a of the Museum. Admission is free. More here.
Video impression of how Stonehenge and its surrounding landscape would look without traffic
Alex Rennie, for the Salisbury Journal, reports on a film that's been released by three public bodies which are promoting a tunnel for Stonehenge –
A YEAR after the Government announced plans to build a 2.9km tunnel under Stonehenge three public bodies have released a film promoting the benefits of burying the A303. Historic England, the National Trust and English Heritage hope that construction of the tunnel will improve wildlife and nature at the World Heritage Site.
Ian Wilson, Assistant Director of Operations for the National Trust in Dorset and Wiltshire, said: "We really hope the film brings to life the very real benefits that a tunnel could bring to the Stonehenge Landscape, for people and for wildlife."
The 6-7th century Alton Anglo-Saxon buckle
A silver gilt body with sub-triangular shape, filigree wire and niello, set with cloisionne garnets and glass. The centre panel of semi zoomorphic design is gold filigree on a gold repousse base.
The buckle is from Grave 16 of the Mount Pleasant Anglo-Saxon cemetery in Hampshire, southern England, and was found during excavations there between 1959-61.